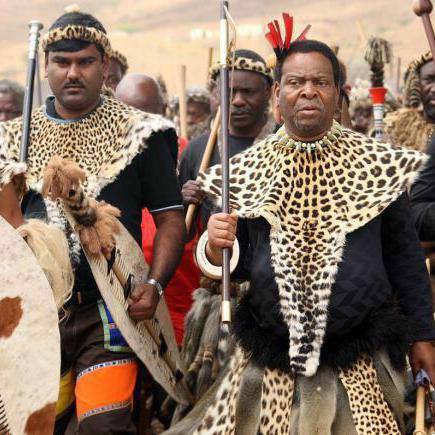 A renowned philanthropist, who built peace pillars in Tongaat to pay homage and honour the pioneering 1860 Indian indentured labourers credited for growing the sugar cane industry in the KZN north coast sugar-belt towns, has had his autobiography published for launch in Umhlanga next week.Ishwar Ramlutchman, adopted son of the late King Goodwill Zwelithini kaBhekazulu and christened by the Zulu monarch as Mabheka Zulu, confirmed in an interview that his life's story in a new book, entitled Ishwar Ramlutchman Mabheka Zulu- Beyond Dreams – The Man – The Nation – The World – will be unveiled before an invitations-only audience at the Radisson Blue Hotel in the Umhlanga CBD on Saturday, 18 March.The autobiography has been researched and written by Professor Jabulani Maphalala and the memoirs project includes Bayede Publications and the Durban Book Fair.
Ramlutchman's friendship with the Minister of Communications, Roy Padayachie, resulted in Ramlutchman constructing three Sivanda Peace Pillars – in memory of his Hindu spiritual guru and mentor – and to commemorate the 150th anniversary of the indentured labourers in 2010 – who made up the second batch of semi-slave workers from India that landed in Durban on board the SS Belvedere on 25 November 1860.The peace pillars have become a tourist attraction in the Belvedere township.
The book has been researched and written by Professor Jabulani Maphalala in association with Bayede Publications and the Durban Book Fair.
IFP President Emeritus, Prince Mangosuthu Buthelezi, will preside over the ceremony.
The who's who within the Royal Zulu Household, prominent business leaders, secular spiritual leaders, community organisations, political heads and diplomats are expected to attend the prestige event.Ramlutchman said the book project was mooted in 2020 when King Zwelithini was alive and presented his ''son'' with honorary degrees from institutions in the USA. He became close to the legendary Zulu monarch – Africa's longest-reigning king of the most powerful indigenous tribe of 10-million – before working closely with the ANC and IFP government leaders.He said he was left heartbroken and devastated by the death of the monarch over a Covid-19 related illness, aged 73, in Durban on 12 March 2021 – exactly two years ago.
The book will focus on the long journey of Ramlutchman, his rags to riches storyline, business entrepreneurship, links to the Sivananda socio-religious movement and successive swamis, his close relations with King Goodwill Zwelithini, contribution to charitable and welfare organisations and the Global Organisation of People of Indian Origin.
Born to poor, working-class parents within a sprawling Indians-only community of Lot 14 in Stanger, Ramlutchman refused to allow his proletariat status bar him from achieving economic success, prosperity, peace and progress.Forty-eight years ago, he came into the life of Seetha and Ramlutchman Kissoon, who named "Ishwar" – in Hinduism meaning "God" – a profound contrast to living and growing up in a weather-beaten, corrugated iron and tin house at the semi-farming communal that produced other high achievers.

Move the needle to four decades later. King Goodwill Zwelithini, who comes from a long line of Zulu warrior-kings, adopted him named him Prince Mabheka Zulu:

''When I adopted Ishwar Ramlutchman, I gave him a name of Mabheka Zulu. The adoption of dedicated and diligent subjects in the Zulu Kingdom was always done by my predecessors: Kings Shaka, Cetshwayo and Dinuzulu.''

"The name Mabheka means the one who cares for my people. This was done after his heroic dedication and achievements in serving the poorest of the poor in the Kingdom of the Province of KwaZulu-Natal.

''In a rare recognition of his unheralded and long-standing community service, philanthropy and bridge-building role-playing – three USA-based institutions – Los Angeles, LADC and IOA – conferred on him the honorary degrees on behalf of the National Congregational School of Theology and the Development Church.

In 2020, dressed in full academic colours and regalia, professors and peers presented the triple honours in Humanitarianism and Conflict Resolution, Christian Religious Studies and Humanitarianism and Community Development from the Los Angeles Development Church and Institute at the Umfolozi Casino Hotel Resort in Empangeni,
''Mabheka has become instrumental in rebuilding fractured lives of the poorly served people. Through numerous food, clothing, libraries, community halls, wheelchair distribution programmes, including the sponsorship of bursaries for underprivileged children, Mabheka has made big difference in the lives of my people. In a country with a history of violence, it is commendable that Ramlutchman has erected many temples and churches to promote culture and belief in spirituality."He has built low cost homes for destitute families, provided water and sanitation for needy communities.''
"The dictum that people of exceptional leadership, intellectual and spiritual power are ahead of their time rings true for Mabheka's life's journey we are celebrating.
"Indeed, over the years Mabheka has become an additional member of our family whom I always refer to as indodana yethu, our son. His commitment and promotion of social cohesion, nature conservation and respect for everyone's cultural heritage and religion has earned him our respect.''Enter Professor Jabulani Maphalala, and the start of interviews, conversations, research in the life and times of Ramlutchman, recipient of a dozen awards.
Ahead of his life story becoming an open book, he told me: ''These honorary academic awards have spurred me on to redouble my efforts to promote social cohesion, race relations, cultural heritage and intra-cultural celebrations and commemorations between the Zulu, Indian and other communities to build new bridges.

"In this long, trying, frustrating and painful though peaceful journey, I have learnt that poverty and the poorest of poor in all communities is not a bridge too far for me to cross. 'Life was difficult and challenging in this poor community, but the struggles they experienced didn't breed animosity or racial tension.
"Poverty was the common denominator that galvanised a sense of unity among an odd blending of Zulu-speaking African and Indian neighbours. We co-existed in harmony, peace and respect.''But with his chequered life, came tragedy for a young man with a dream to uplift his family and communities.

He was left devastated by the death of his father in his final year of schooling, but he picked himself by his boot straps, migrated to the industrial hub of Empangeni and Richards Bay and learnt technical skills, metal work, welding and engineering – hence the birth of his lucrative business, AC Industrial.

At the same time, he made his pilgrimage to the shrine of his spiritual masters and mentors – Swami Sivananda and Swami Sahajananda at the Divine Life Society: ''My spiritual gurus taught me many values, principles and ethics of which humility, as a hallmark of a human being, was paramount. Service to mankind is service to God."
In this long journey, he says he was humbled when he was introduced to President Nelson Mandela, and remains grateful to his Ishwari and his mother.