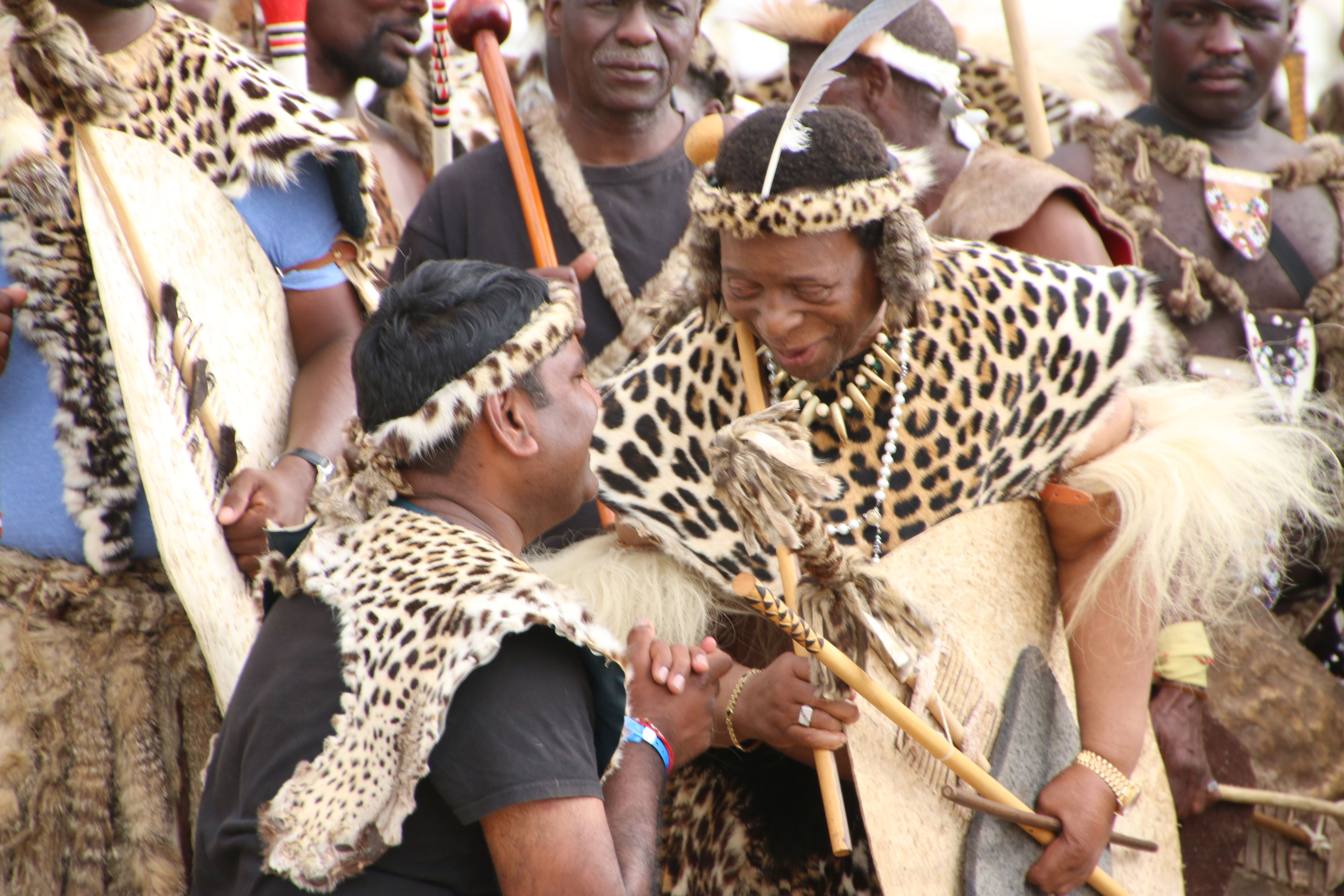 KING Goodwill Zwelithini Ka-Bhekuzulu has appointed Zululand philanthropist Ishwar Ramlutchman as the head of the Zulu army and a full member of the iziNyosi regiment.This was announced during Ramlutchman's 40th birthday celebration held in Umhlanga last month, where the King honoured him as his son, and officially welcomed him as 'Prince Ishwar Ramlutchman Mabheka Zulu'.

Ramlutchman is known for his philanthropy and humanitarian work, reaching the poor, needy and destitute in all communities.In his address, King Zwelithini said for any family, having a child is a gift from God, and even more so when that child becomes a gift to the whole community.

'Ishwar refused to be grouped as an Indian who should interact or help only his community, and through his actions he has denounced two great evils – hatred and ignorance.'Over the years Ishwar has become an additional member of our family and his commitment to and promotion of social cohesion, nature conservation and respect for everyone's cultural heritage and religion has earned him our respect,' said King Zwelithini.

Ramlutchman has enjoyed a 20-year relationship with the King and was humbled by these two special surprise gifts.'His majesty is a 'peoples' King' who always has the interests and concerns of people at heart.'I take this as a special honour and I am challenged to work harder to bring people of all races and ethnic groups to live together and build social cohesion.'I believe everyone must take responsibility to promote unity, even if individuals within the group have different backgrounds or circumstances,' said Ramlutchman.